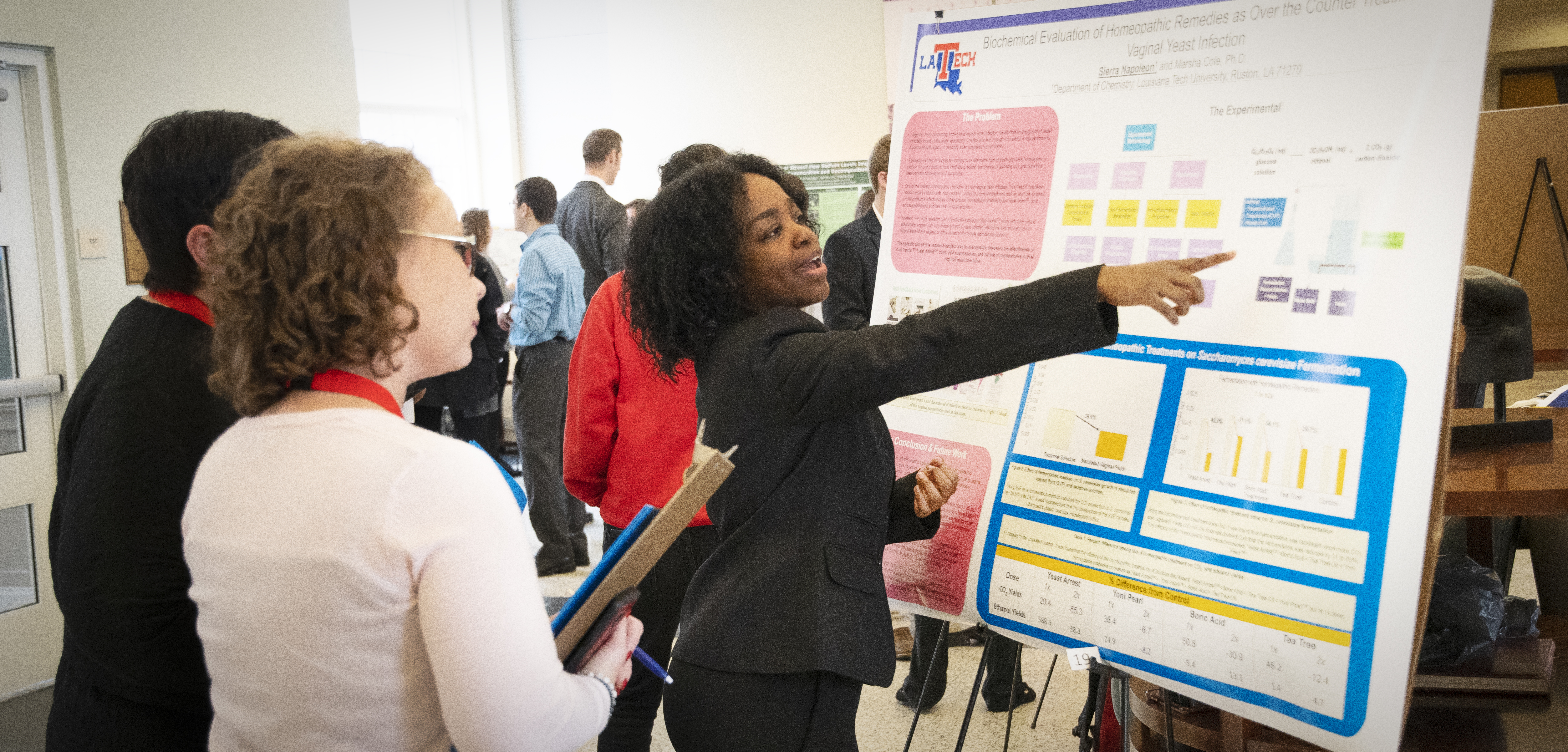 The 2020 Louisiana Tech Undergraduate Research Symposium will be held on Thursday, February 13, 2020 in University Hall. This year's event will open with comments from University Provost Dr. Terry McConathy, and the research being presented represents the work of over 75 faculty, students, and collaborators from across all disciplines at the university.
Oral presentations will be presented in University Hall 124 from 8-11 a.m.
Posters will be displayed in the lobby area of University Hall from 9 a.m. to noon.
Awards and the announcement of our Louisiana Tech student representatives for the University of Louisiana Academic Summit will be announced at the conclusion of the event around 12:15 p.m. in University Hall 134.
Browse the contents of 2020 Undergraduate Research Symposium: