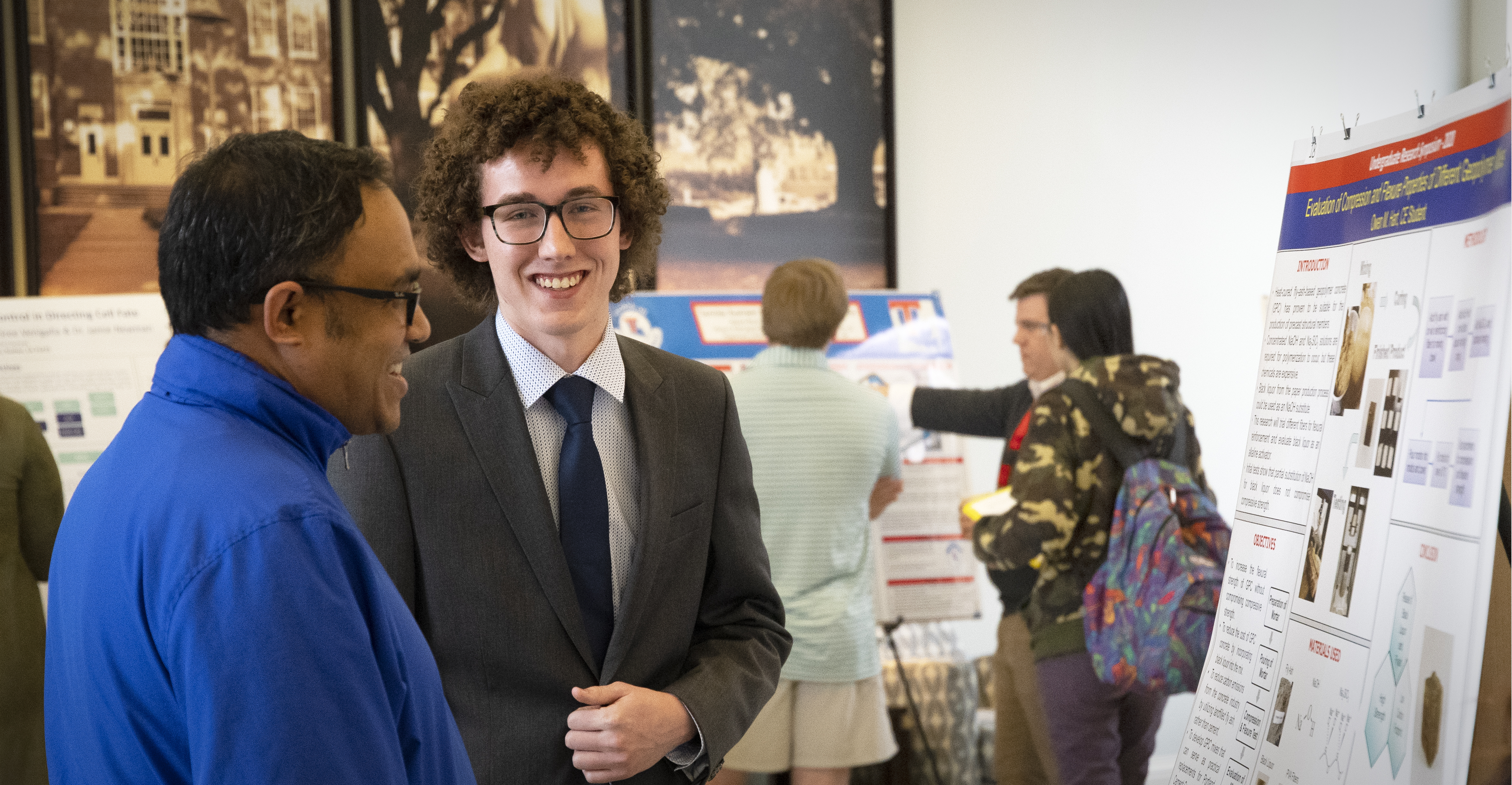 The Undergraduate Research Symposium is a university-wide event that typically occurs during the Winter quarter. One of the goals of this event is to identify undergraduate participants to represent our university at the University of Louisiana Academic Summit.
We invite all undergraduate students who are engaged in original research or artistic projects to submit a proposal to participate in this prestigious event. We select approximately 25 poster presentations and 10 undergraduate oral presentations with an attempt to have equal representation from all colleges depending on the number of submissions. Guidelines and the abstract submission form are typically sent out at the start of the Winter quarter to all students.
This university event is a great opportunity for undergraduate students to present their original scholarship to an engaged audience and to develop their skills as public speakers.
Browse the contents of Undergraduate Research Symposium: