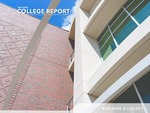 Title
Description
Dear COES Friends,
As we finish the 2019 Fall Quarter, I would like to express my appreciation to our students, faculty, staff, alumni and friends. Our students provide leadership throughout campus, volunteering for projects that enhance the College and University, while faculty and staff continue to find increasingly effective ways to engage students. I am appreciative that you, our alumni and friends, continue to support our students by devoting time to industry boards and student organizations. I believe that, together, we are creating an environment built for success.
On that note, I am pleased to announce that students will begin using learning spaces in the Integrated Engineering and Science Building this winter quarter. In this report, you'll learn more about the building. You'll also learn about senior Mechanical Engineering student Luke Moreau's family ties to Louisiana Tech, Dr. Elisabeth Fatila's dedication to students learning chemistry and how students in the CyberCorps® Scholarship for Service program are preparing to protect us from cyber threats.
Building a Legacy, the theme of this report reflects on both the content of these articles and the community that we are building together. I hope you enjoy this snapshot of the Louisiana Tech University College of Engineering and Science.
Best Regards,
Hisham Hegab, Ph.D.
Dean and Max Watson, Sr., Professor
Publication Date
Fall 2019
Recommended Citation
McKnight, Brandy and Garcia, Estevan, "College Report Fall 2019" (2019). College of Engineering and Science Annual Reports. 9.
https://digitalcommons.latech.edu/coes-annual-reports/9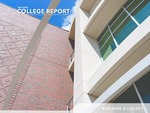 COinS